Brian's Store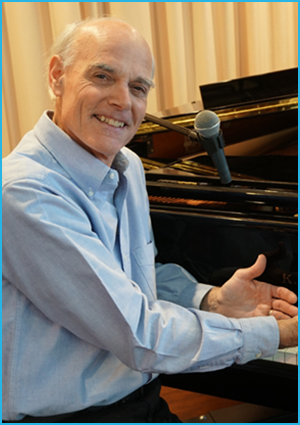 ---
To order Brian's Products go to the
order form page
.
Different Drummer - Family CD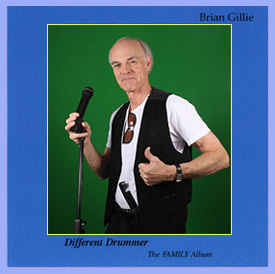 Brian's family programs include many of his songs from his Parent's Choice acclaimed family CD, Different Drummer; songs with empowerment themes like Walkin' To School, I'm A Dancin' Man, I Can Do It Better Than That, I'll Be Singin', Spring is Like a Ragtime Tune, and I Can't Imagine My Life Without Music.
Sixteen of Brian's original songs bring kids and grown-ups together for a delightful family experience. Each song is brimming with rhythms, melodies and poetry that will provide a lifetime of fond musical memories and sing-along moments. Brian's clear and sensitive vocals enhance a positive and joyous feeling that you will want to hear over and over again.
---
Swing Dance Mama, DVD: Parts 1 and 2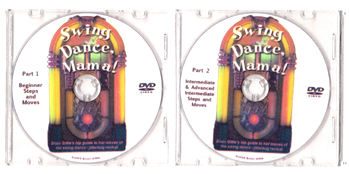 Swing Dance, Mama: Parts 1 and 2:
Brian's swing dance, instructional DVDs are among the best in circulation. Brian has taught swing dancing throughout the United States and Europe, and his two DVDs, beginner and intermediate/advanced, show why swing is still America's favorite dance.

Brian's relaxed and sequential format makes for a quick mastering of the many partnered turns, twists, kicks, jumps and fancy footwork. Each video has 9 thorough lessons designed to make you and your partner a "hot" jitterbugging team. Don't sit out the another dance!
---
A Guide to the Best Vocal Harmonies of Rock 'n' Roll 1955 - 1985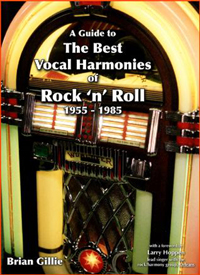 Brian's book is the definitive resource for locating rock's best vocal harmonies. Baby boomers, harmony lovers and adults of all ages will appreciate the quick referencing of Brian's 1,650 "best harmony picks" from 485 different artists, along with over 10,000 additional song recommendations. If the group/artist had at least one hit on Billboard's, top-40 survey within this thirty-year period, Brian has listened to their available catalogue of songs to assess the effectiveness of the harmonies from simple duets to full blendings of five or more voices.

Find the "logical" harmony groups like Beach Boys, Association, Queen and Earth, Wind and Fire, along with hundreds of obscure artists like Utopia, Skylark and City Boy. Brian includes the name of the CD, best harmony selections from that CD and brief notes on the group's style, sound and peculiarities. The book is 225 pages in paperback and the perfect companion text for any book on rock 'n' roll or vocal groups. The foreword has been written by Larry Hoppen, lead singer with the rock/harmony group, Orleans.
---